iCollect Everything for Windows (Version Beta 1) is now out and available to anyone who has pre-ordered it! We're sending out e-mails today to let our pre-order customers know how and where to download it to give the app preview a first try. If you haven't yet pre-ordered the Windows desktop app of iCollect Everything, you can do so here at this link with an exclusive discount:
Here are some quick screenshots of what the apps looks like in Beta 1. As we continue to finalize development of the desktop app, you may see slight changes in the user interface and how it works.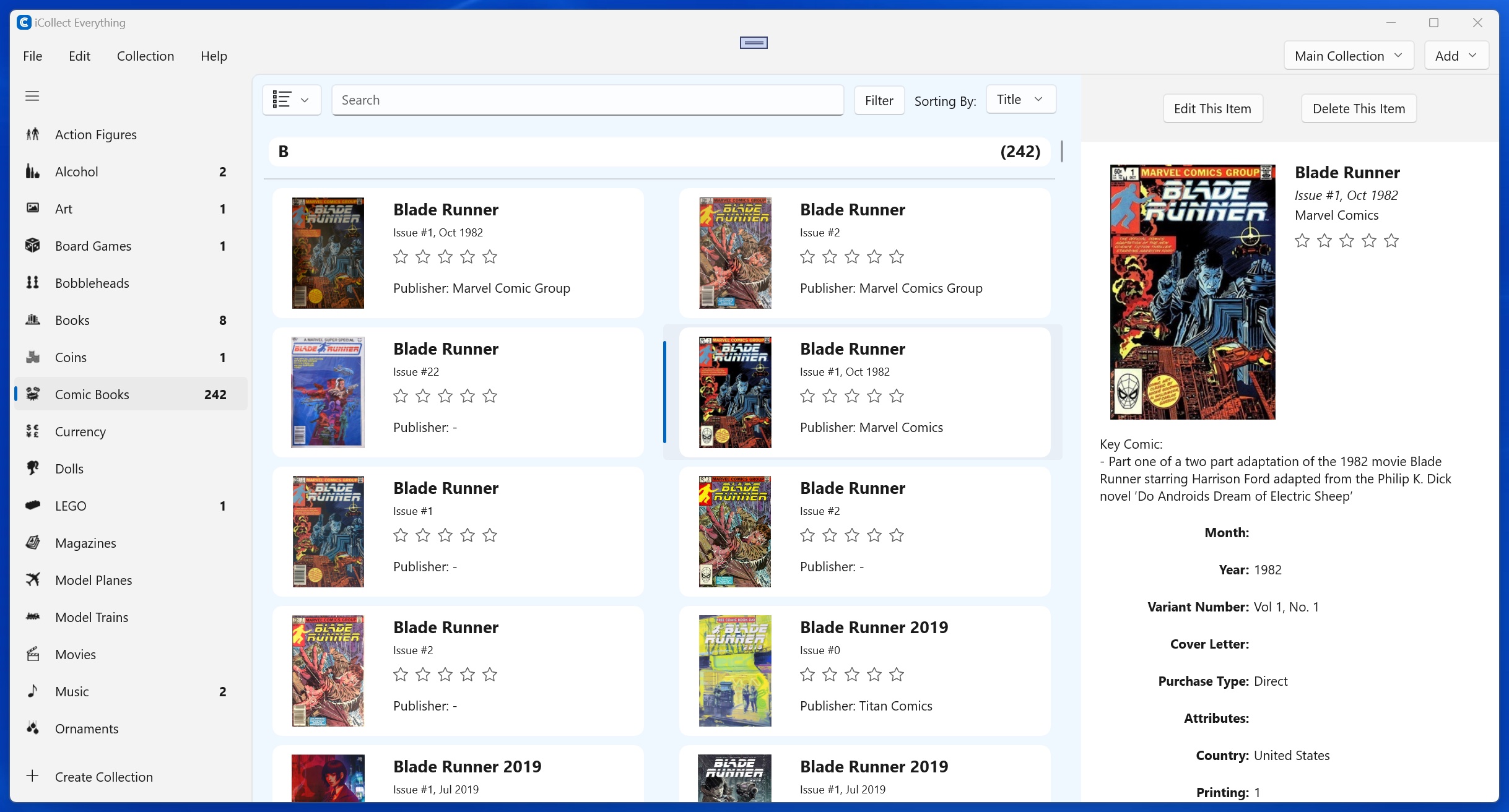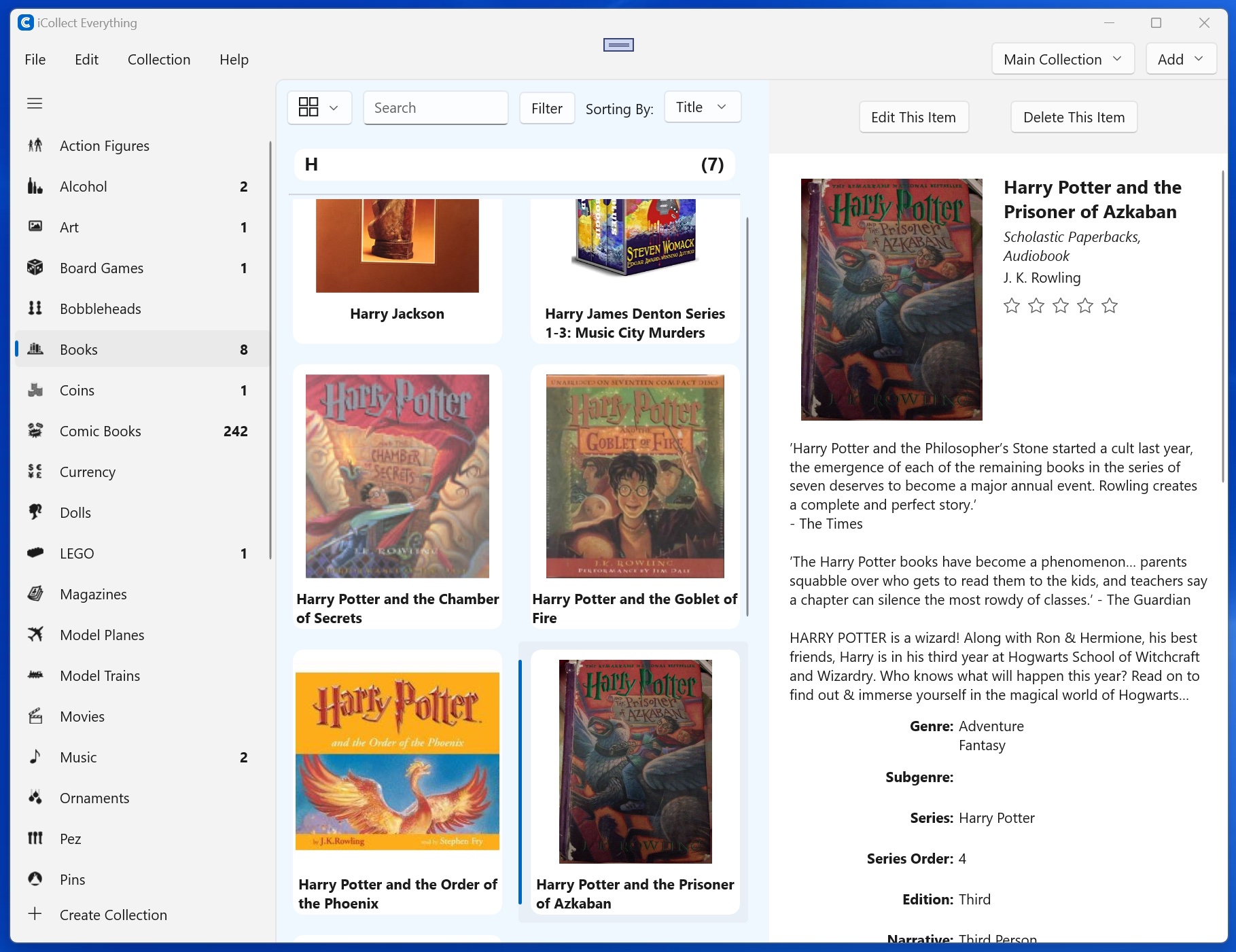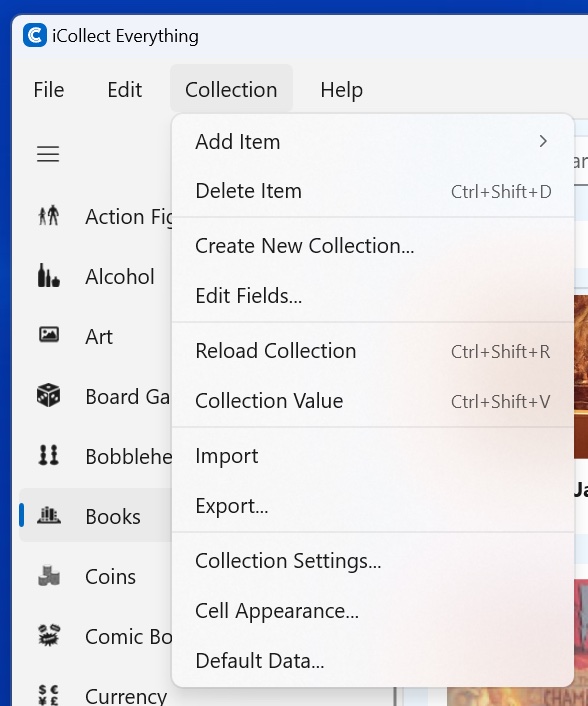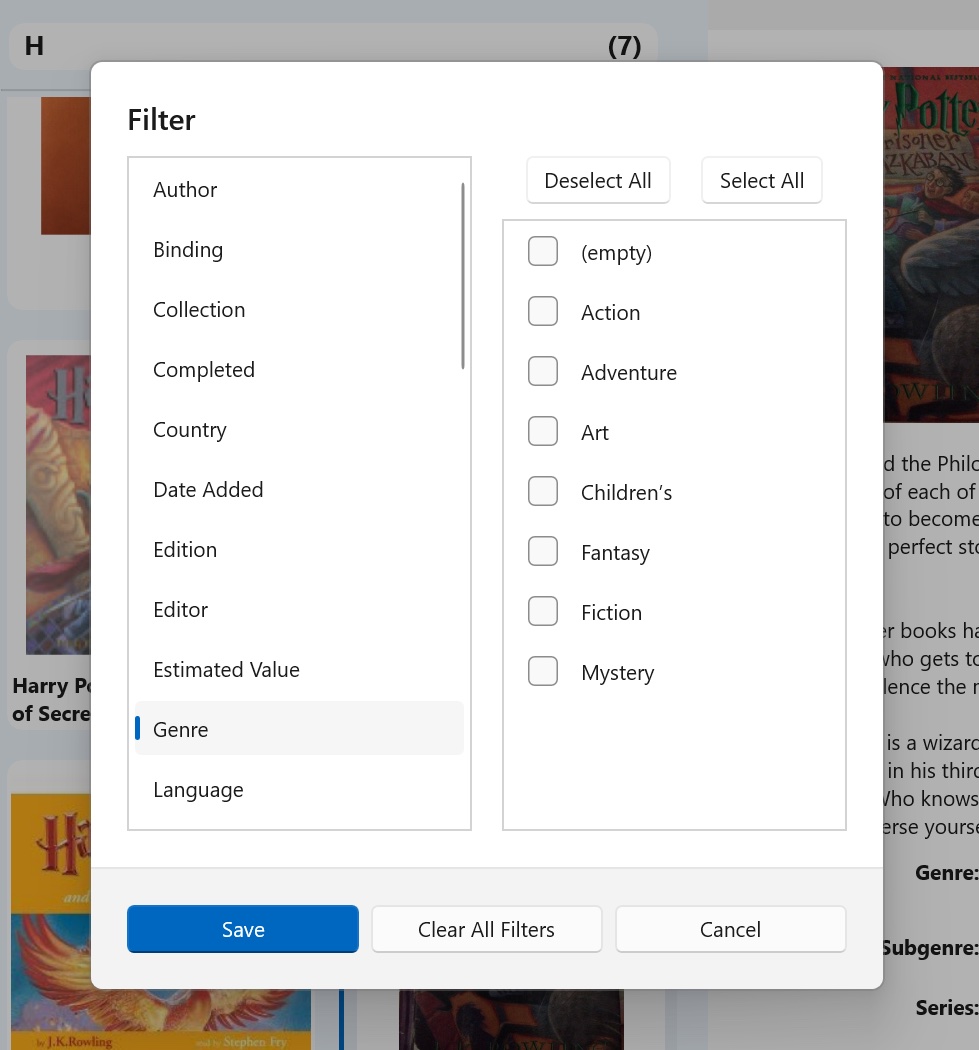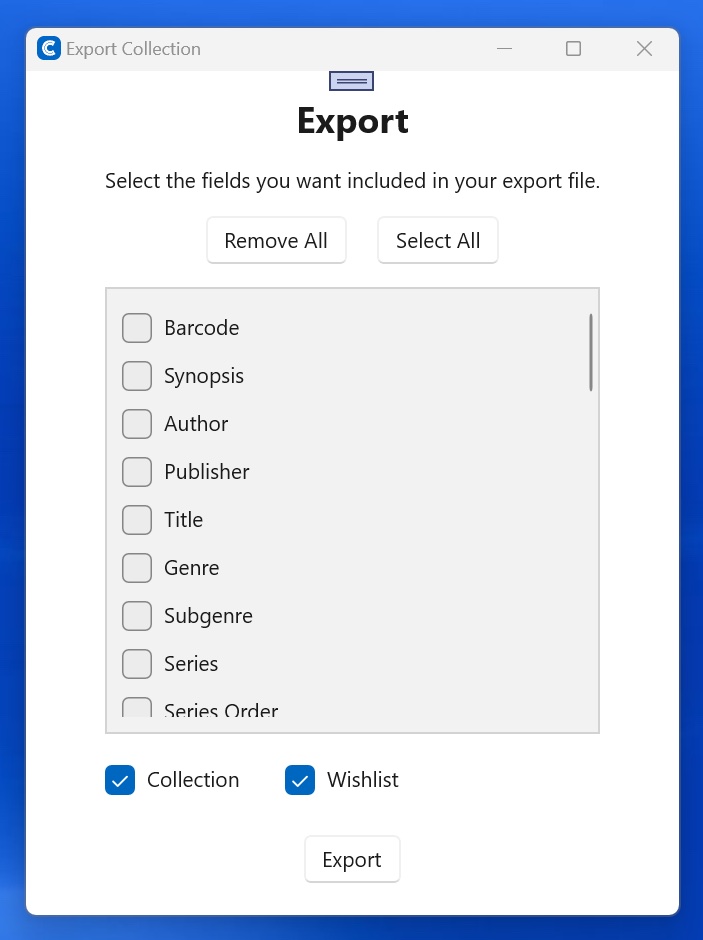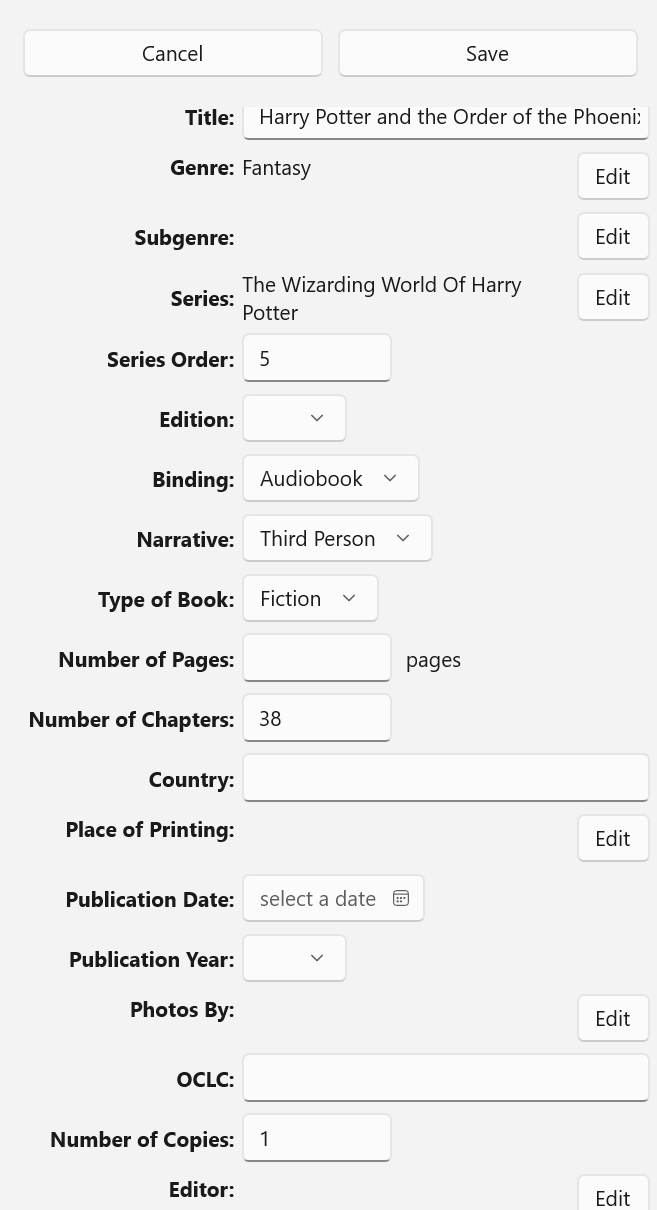 We're expecting to have the final 1.0 version of the app done and completely out by the end of the summer, and it will match identically in features and looks to the current Mac app. In the meantime, expect new Beta versions sent out to users every 15-30 days until the product is complete. We'd love your feedback if you run into bugs (but please check below on the known issues list first!), and as always, e-mail us at support@icollecteverything.com with those and any other support needs you may have.
There are some differences in Beta 1, the final 1.0, and the mobile apps, so here's a breakdown for you so you have expectations about the product:
Beta 1 Known Issues:
Major features
Anything to do with Custom Collections is non-functional at the moment
You can't yet customize the labels that appear in the collection cells, and icons like Rating or 3D are missing
Minor features
Removing people (such as authors, actors, etc) and fields like Audio from items isn't completed
Date Added doesn't show anywhere on an item's information
Some fields may be visible or hidden that shouldn't be, like Preorder
Some fields on the Edit Item view may not have the proper order of display (like Platform)
Default Data dialog is complete but not functional
We don't yet do checks to see if you already have a duplicate item in your collection when adding a new one
There may be crashing if you don't have a stable internet connection, or if our server is down for maintenance
If you aren't in the USA, you're currency settings might not appear correctly (for fields like Purchase Price)
What's not in version 1.0 compared to the mobile apps:
Multi-tier sorting of four levels
The ability to hide collection types in the left pane
Text searches on collections besides on just on the Title field
Database searches for items besides just on the Title field
Pulling data from our third-party sources if an item isn't found in our database
Adding your own values to certain single-selection fields
Sorting direction option of descending on the main/wishlist collection view
Deleting entire collections from the Account section
Server down maintenance checks
It's important to note that the Mac app also currently doesn't have these features. The 1.0 version of Windows goal was to bring it up to par with the Mac app for initial release.
What's planned for version 2.0 (Both Windows and Mac):
All of the features missing from the mobile apps, as stated above
Custom CSV Importing
Bulk Editing
Bulk Adding from a database search
10 images instead of 4 per item
Photo exporting
German translation
UI improvements with Dark Mode, title bars, and other minor areas
We can't wait to get 1.0 complete and out the door so we can get back to creating a bunch of new and exciting features for our mobile and desktop iCollect Everything users! Enjoy and watch for a Beta 2 announcement soon.