Track of your action figure collection and wishlist
On your phone, on your computer, on the web.
Scan by barcode or use database search
Search by size, franchise, character name, and more.
The most complete action figure database available
Full images and details, like year, country, release date.
Any manufacturer from any year of release
Jakks Pacific, Hot Toys, Hasbro, Mattel, Bandai, NECA
Sync your collection between mobile, desktop, and web!
Both iCollect Action Figures for mobile (iOS/Android) and iCollect Everything for desktop (Mac/Windows) can be used on their own, or used to sync your collection between all your devices. They are best used together, along with our built-in web sharing feature, to allow access to your action figure collection from any place at any time.
Use iCollect Action Figures on the go, whether with an iPhone, iPad, or Android. Then use iCollect Everything when you get home on a large desktop screen with a keyboard for quicker input and modifications of your action figure data. And then share your action figures and wishlist with friends and family using our web sharing option.
Latest news and releases for Action Figures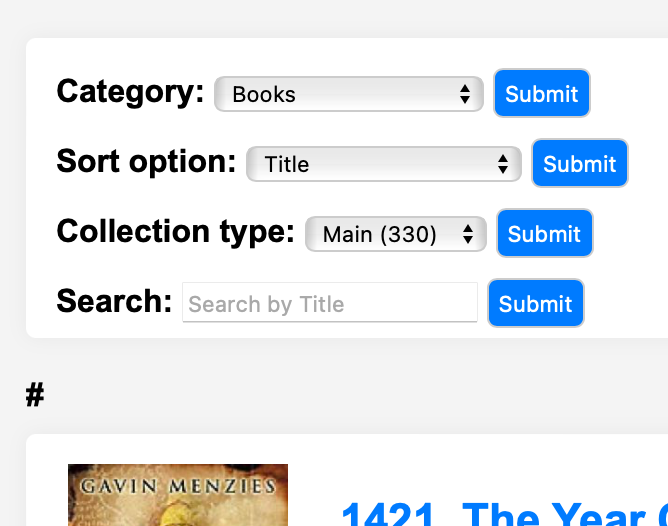 Another day, another round of updates. The 8.1 version of the iOS has rolled out and here's what's in the latest versions: Updates and fixes to the iOS apps (8.1.3) Fixed a bug where the […]
Reviews from customers
Problem solved!
"The 2000's were an amazing time to pick up action figures! Finally 20 years later I can have a better handle on what it is I bought over a 20 year span you just loose track of what you have! So easy to use and affordable looking forward to updates and enhancements. So happy to see an easy update to the new system 😁" - 5 stars from fffan67 (May 19, 2023)

Action Figure Inventory
"Absolutely love this app! This is genius! Now I can keep inventory on my action figure collection. Not just inventory, but also information on value, date acquired, and much more. Thank you to the creators of this great App! Kudos to you!!!" - 5 stars from Combichrist Foot Soldier (Feb 05, 2023)

Action figure must have
"Looked long for such a site. Must have. Has helped me keep track of my $50,000 collection. Now $75,000 plus collection. Excellent. I share this app often with other collectors." - 5 stars from ddjoness (Sep 09, 2022)

Value
"Need to add what the current value is. Boxed unboxed etc." - 5 stars from jg300cam (Sep 07, 2020)

Excellent tidy app
"Love to keep my collection organized on here. The web search for image function is great." - 5 stars from 198819881987 (May 28, 2020)

One of my favorite apps
"I use this app to keep track of my collection. Great and easy to use" - 5 stars from xxxlljmsllxxx (Mar 06, 2020)

Great!
"It's good to find your figures on various sites!" - 5 stars from Aggrievedhdkeb (Nov 23, 2017)

Collection app
"I've used several different Apps to keep track of my collection, but this one has the best database for Star Wars figures that I know of. Although there are some figures it doesn't recognize. ( Yet, hopefully ) Would be better if it was connected to an app that showed value of the figures." - 5 stars from Cutting Fett (Oct 07, 2017)

Amazing app for collectors
"All my action figures (in original boxes) were in my attic collecting dust. I brought them down to put on plastic bins but wanted to keep a record of them all. I searched in apps and found this - it's amazing! No problem finding any figures, Star Trek, Star Wars, Marvel, DC - a must have!" - 5 stars from RyDog2017 (Jul 30, 2017)

Too Good To Be True
"If you have a ton of action figures and you have no idea how to manage it, then this is by far the best app for you!" - 5 stars from VailGaper (Apr 16, 2016)

Great inventory program
"I have a large collection and have been struggling to create a good inventory of my pieces. I found this app and was off to the races. Not only can I inventory by name, make, year and other wise, but I can add photos of each individual item. It had a couple of issues to start with on the phone but now that that is corrected it is even easier to do. It has made inventorying my collection so much easier." - 5 stars from Jefffett (Oct 16, 2014)