Track of your comic book collection and wishlist
On your phone, on your computer, on the web.
Scan by barcode or use database search
Search by character, cover artist, publisher, and more.
The most complete comic book database available
Details and cover art on comics for most countries.
Useful for major and minor key comics
Appearances, CGC gradings, exclusives, edition size, etc.
Sync your collection between mobile, desktop, and web!
Both iCollect Comic Books for mobile (iOS/Android) and iCollect Everything for desktop (Mac/Windows) can be used on their own, or used to sync your collection between all your devices. They are best used together, along with our built-in web sharing feature, to allow access to your comic book collection from any place at any time.
Use iCollect Comic Books on the go, whether with an iPhone, iPad, or Android. Then use iCollect Everything when you get home on a large desktop screen with a keyboard for quicker input and modifications of your comic book data. And then share your comics and wishlist with friends and family using our web sharing option.
Latest news and releases for Comic Books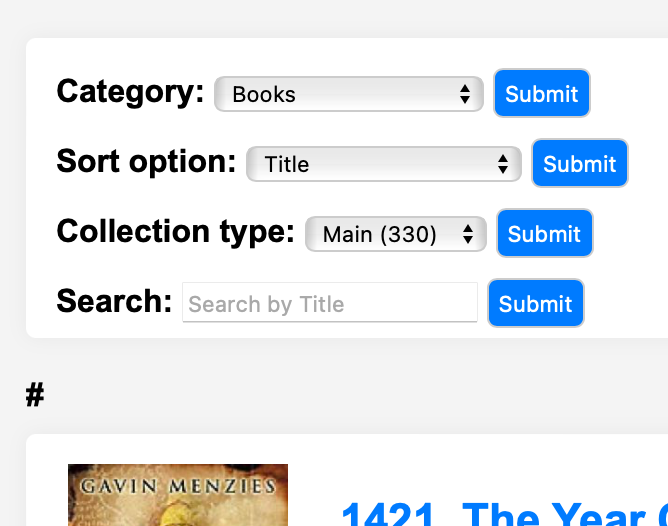 Another day, another round of updates. The 8.1 version of the iOS has rolled out and here's what's in the latest versions: Updates and fixes to the iOS apps (8.1.3) Fixed a bug where the […]
Reviews from customers
I love this app and I've only had it two minutes
"It's user friendly and very detailed. I'd love to see an option that lets you add signatures!" - 5 stars from WhothehelltookSooty (Nov 06, 2023)

Handy program
"Good app don't think the market needs much more than this one. Keeps track of my comic book collection as well as ones I need. Very useful for when I go to the comic shop and have to figure out which ones to get. Has most comics published." - 5 stars from Alt 3 Media (Oct 19, 2023)

The best comic collection app there is
"Super easy to use and allows for so much detail" - 5 stars from Brad481516 (Oct 17, 2023)

5th Musketeer
"All in all, a very resourceful and complete app. Flexibility to add and edit entries, and to create a solid inventory for your collection." - 5 stars from Cubsfan82 (Dec 31, 2022)

Great
"Best app ever" - 5 stars from travis3p031 (Dec 27, 2022)

Amazing!!!!
"Love this app!! Helps keep me organized and helps me keep track of what I own!! Also helps me when buying new comics cause all I have to do is pull this app up!!!" - 5 stars from Crystal.Leigh (Dec 21, 2022)

Helpful
"Extremely helpful for when I'm out looking to see what I already have with the variants so I do not get a second copy" - 5 stars from Dave8688 (Jul 30, 2022)

I Love this App
"I am so happy because this App lists your comics Thank you for Creating this app" - 5 stars from Flip skater rock (May 31, 2022)

Excelente.
"É o primeiro que realmente atendeu as minhas necessidades." - 5 stars from gavaswf (Apr 03, 2022)

I love this App!
"The only thing I would change is how the listing functions. Instead of just alphabetical, mixing titles together, alphabetize the list further by title as well. Example; currently Spawn and Superman are listed together under S. It would be nice to see a filter where Spawn and Superman are listed in their own title group." - 5 stars from Alpha98011 (Feb 08, 2022)

Finally getting my collection into perspective
"After decades of sitting in boxes in a closet, I started using this app to catalog the comics I hadn't touched since the 80's. It's easy to use and shows me what's been hidden away for years. It would be nice if metadata about each issue could be pulled from an online database (especially a rough idea on current value). Maybe that will appear in a future version." - 5 stars from Drkoch67 (Jan 19, 2022)