iCollect Everything, the best collection database app & software.
For cataloging any collectible you can think of: movies, books, music, comics, games, action figures, wine, pop vinyl, toy cars, puzzles, and more.
Works with and syncs between your iPhone, iPad, Android, Mac, Windows, and the web.

Reviews from customers
1 MILLION STARS
"I absolutely love everything about this app. If you have multiple big or small collections this is the way to go. I even forgot my login and the got help rather quickly through email, pretty good work for only being 2 guys available. It can get a little confusing, but all you need to do is spend a few hours testing out the kinks and how you want your collections organized and you'll learn how to use this app rather quickly. I like apps that carry over information over to a new phone and this is your goldmine or organization!" - 5 stars from Protoform_X (Sep 29, 2023)

Very Useful and Great Customer Service
"I picked up a HUUUUGEEE collection of Star Wars figures and this app has been a godsend. Tons of categories for orgainizing and the barcode is soooooo awesome it saves a ton of time. Customer service is great too, I spoke with Ethan the Co-Founder when making the purchase for the full app and he was very kind and helpful 5/5 would recommend" - 5 stars from DarthKevooo (Sep 20, 2023)

iCollect Everything really is everything
"I bought the everything every collection subscription! PERFECT for all of our stuff. My ornaments, our action figures and vinyl. One app for all of it." - 5 stars from Schmae Schmae (Sep 17, 2023)

It's perfect
"I almost NEVER write a review for apps. This one is worthy. I love to keep track of things (e.g. books, paintings, movies, etc.) This app is simple to use and very handy to have on an iPhone or iPad. I purchased the full version which not only has all kinds of collectible databases but you can do a lot of customizing." - 5 stars from svcohen (Sep 01, 2023)

BEST APP EVER!!
"I collect TONS of movies and I'm an avid reader with a HUGE library. This app is THE BEST app I've ever seen to catalogue your stuff. It is very user friendly and the amount of different types of categories you can use is SO COOL!! PLUS…you can create your own categories!! 🤯🤯🤯 I would HIGHLY receommend this app to anyone who is a big collector of movies, music, books, etc. AND if you EVER have an issue and need to reach out to the developer, they are SUPER quick to reach back out in a timely manner to assist with whatever issue you may be having!!" - 5 stars from Tiffa1990 (Sep 01, 2023)

STILL the best
"Worth every penny if you are a collector - from music to coins, art, dvds, sneakers…. And everything in between. User friendly and well designed." - 5 stars from JJPlano (Aug 29, 2023)

This app is amazing for not only collectors, but everybody!
"I'm not usually the person to leave a starred review on an app, much less write one. The reason I'm am writing this is because this app is amazing! It not only has a ton of different categories to fill out, but you can even create your own if it somehow isn't on there! I just got the app today and have had fun filling out all of my random stuff into the app so I never forget all of my collections. Thank you devs for making this app, and I highly recommend this app!" - 5 stars from rosie4211 (Jul 10, 2023)

"A Game-Changing App for Comic Collectors"
"This comic book collection app has truly helped me become more organized. I wholeheartedly give it a five-star rating!" - 5 stars from omontano1989 (Jul 08, 2023)

Love the app!
"I think it's worth paying for, I have hundreds of hot wheels and it's definitely a lot easier to scan them on the app instead of writing every one of them down in a book or etc." - 5 stars from bnr14 (Jul 05, 2023)

Where is the Collectable Cards section?!!
"Great app, but where is the Collectable Card category" - 5 stars from J O G 22 (Jul 03, 2023)

Best way to track your collection
"Works well and has most of what you need in the listings that are there. Would be nice if you could customs it a limitless more to your taste for what you use to make it faster when adding items, also if you could edit listings in sections to remove redundancies and spelling errors." - 5 stars from f**kthisgame (May 10, 2023)

Latest iCollect Everything news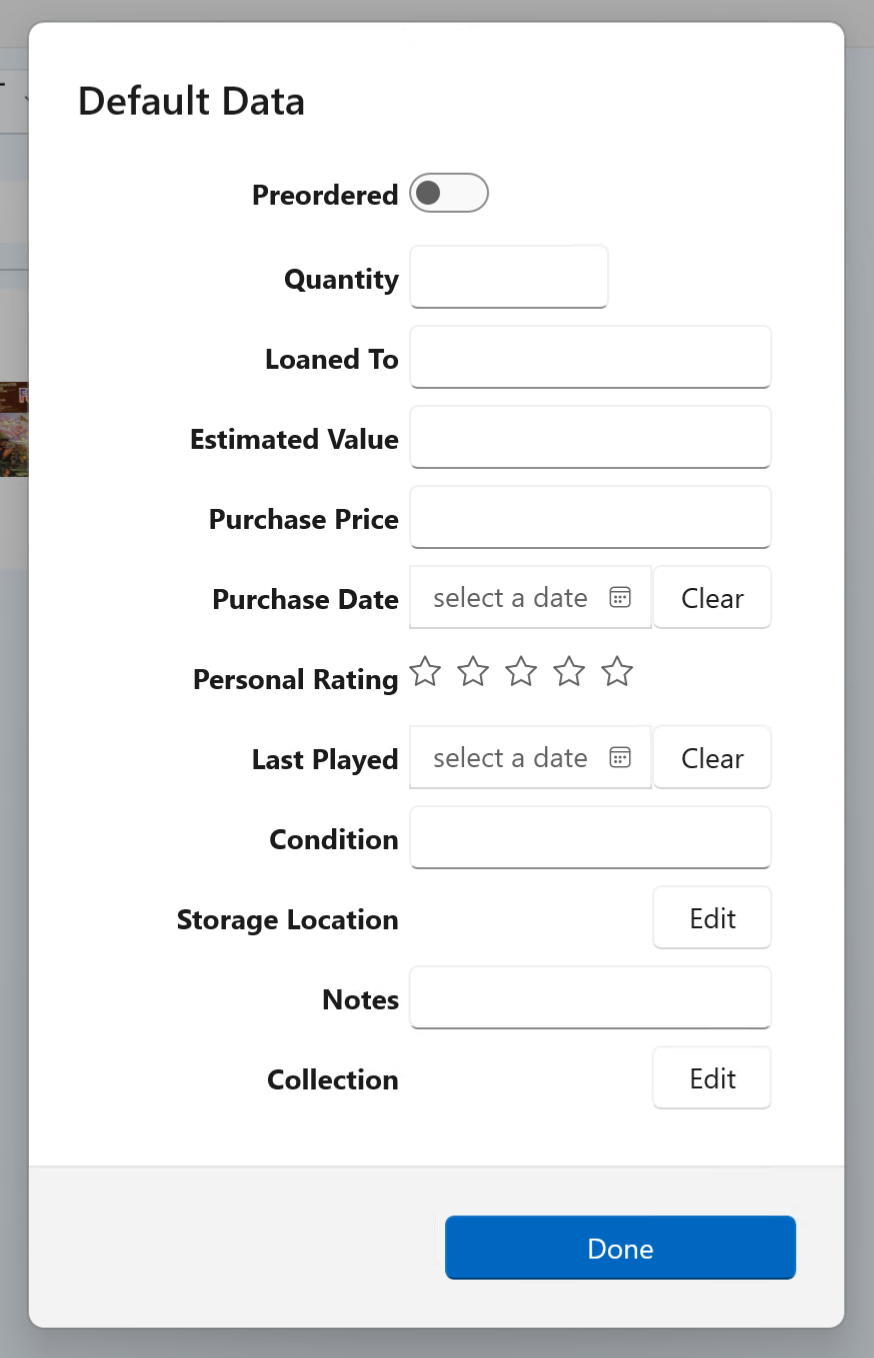 Beta 3 of iCollect Everything for Windows is now out and available to pre-order customers. E-mails have been sent out with details on how to download it. If you're interested in purchasing it, here with […]