Track of your movie collection and wishlist
On your phone, on your computer, on the web.
Scan by barcode or use database search
Search by title, actor, and more. Full movie details.
The most complete worldwide movie database
Movies and TV show info from most countries.
All formats for any item
Includes 4K, Blu-ray, DVD, VHS, CED, digital, more.
Sync your collection between mobile, desktop, and web!
Both iCollect Movies for mobile (iOS/Android) and iCollect Everything for desktop (Mac/Windows) can be used on their own, or used to sync your collection between all your devices. They are best used together, along with our built-in web sharing feature, to allow access to your collection from any place at any time.
Use iCollect Movies on the go, whether with an iPhone, iPad, or Android. Then use iCollect Everything when you get home on a large desktop screen with a keyboard for quicker input and modifications of your collection data. And then share your collection and wishlist with friends and family using our web sharing option.
Latest news and releases for Movies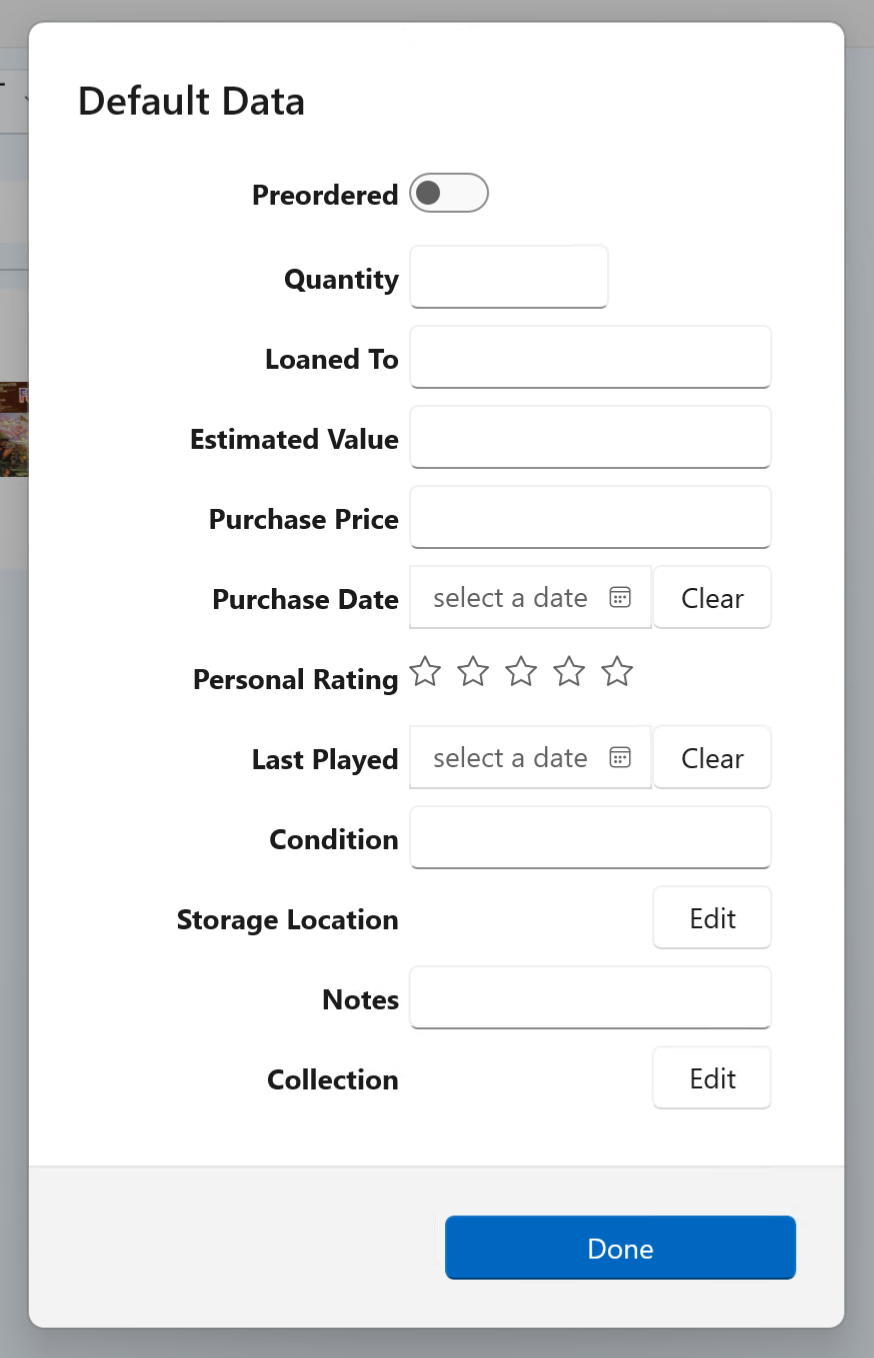 Beta 3 of iCollect Everything for Windows is now out and available to pre-order customers. E-mails have been sent out with details on how to download it. If you're interested in purchasing it, here with […]
Reviews from customers
Pretty good
"This is great for keeping track of my movie collection" - 5 stars from Sawyer brown 15 (Jul 31, 2023)

Awesome
"Love it" - 5 stars from B Man11 (Jul 18, 2023)

Disney+ Format is missing
"You have all the streaming apps for the formats except Disney+." - 5 stars from TheRealJoJo2018 (Mar 31, 2023)

Nearly Perfect
"This is a big improvement over its predecessor. Having the ability to locate actors by name rather than endlessly scrolling is an improvement I had requested in the past. Now that's fixed! Good work!!" - 5 stars from 072579 (Feb 12, 2023)

Definitely worth getting
"A great way to keep up with your collection when it gets to be to remember every version of every movie you have ." - 5 stars from elmstreetreviews (Jan 23, 2023)

Terrific App (Most of the time)
"I hate giving this app less than 5 stars but I have to be candid about my routine challenges wit it when doing so on my iPhone. The app often will not open until you close and reopen it over and over. And, often times, if I'm listing more than one title at a time, or take too long editing fields, the app crashes saving none of my work resulting in my having to start all over." - 5 stars from MrEaka (Jan 06, 2023)

Artwork vs. storage
"I have well over 1000 dvd's, and they take up so much space, and the only reason I have kept the boxes is due to the artwork on them, this app allows me to store my DVDs in a much more space efficient way and still maintain the artwork as well as a functional database. I love this app." - 5 stars from Raymond Sauzedde (Nov 14, 2022)

Manual input
"Hello, is it possible to manually input DVDs that will not scan?" - 5 stars from Badgermanguy (Oct 25, 2022)

Great App
"If you are a collector, this is a great app. There are a few minor hiccups but otherwise very handy." - 5 stars from SKline7 (Jul 17, 2022)

Keeps everything organized
"I love how easy it is to add movies to my collection and that it has numerous sorting options!" - 5 stars from theSquirt77 (Apr 22, 2022)

Great App, worth every penny
"What a lifesaver of an app. If you have large movie collection this is a great way to manage it. Multiple ways to input movie information. Glad we stumbled upon this." - 5 stars from RizzleRizay (Apr 08, 2022)