Track of your video game collection and wishlist
On your phone, on your computer, on the web.
Scan by barcode or use database search
Search by title, platform, more. Full game details.
The most complete video game database available
Video games details and artwork for most countries.
Includes all major and minor platforms
Nintendo, Playstation, Xbox, Sega, PC, Atari, more.
Sync your collection between mobile, desktop, and web!
Both iCollect Video Games for mobile (iOS/Android) and iCollect Everything for desktop (Mac/Windows) can be used on their own, or used to sync your collection between all your devices. They are best used together, along with our built-in web sharing feature, to allow access to your video game collection from any place at any time.
Use iCollect Video Games on the go, whether with an iPhone, iPad, or Android. Then use iCollect Everything when you get home on a large desktop screen with a keyboard for quicker input and modifications of your game data. And then share your games and wishlist with friends and family using our web sharing option.
Latest news and releases for Video Games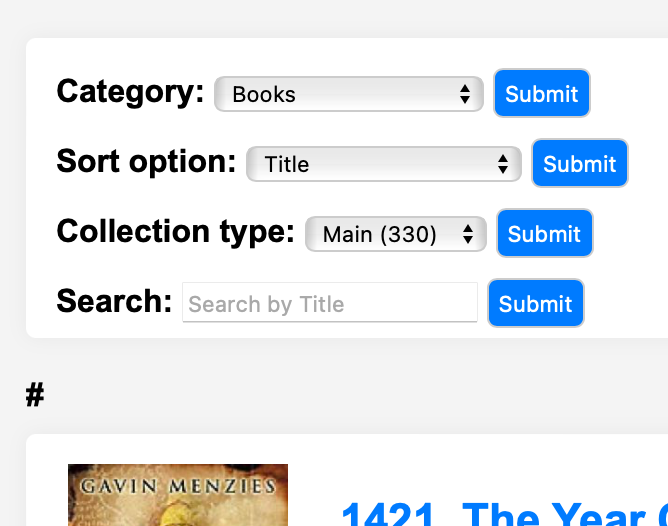 Another day, another round of updates. The 8.1 version of the iOS has rolled out and here's what's in the latest versions: Updates and fixes to the iOS apps (8.1.3) Fixed a bug where the […]
Reviews from customers
Great 4 Saving Games!
"This app is great for saving the games I have and adding games to my wish list! The only thing I wish they had was a better search bar and a select item. ☺️👍🏽" - 5 stars from Mady D🙃 (Mar 03, 2023)

OMG 🎉
"Finally you iCollect them all in one system lol, Congrats! This is an awesome app! I just purchased the videogame section few days ago and now this app get updated, thank you very much guys, keep it up! ✌️👍" - 5 stars from gro322 (Dec 10, 2021)

Great 👌
"But When I fill out the form incompletely and go to the browser to search for a photo, When I return, the software is restarted and I have to fill out the form again." - 5 stars from Artkids.ir (Nov 09, 2021)

Good app
"Good app, customizable. Still trying to figure out if I can organize by console." - 5 stars from Edward8383 (Jun 16, 2021)

So cool
"Excellent way to keep track of all the games you own! The biggest part though will be remembering to enter in the new games I get!" - 5 stars from Shadeaux Vaati (Mar 03, 2021)

SIMPLY AN AMAZING APP!
"Wow!! Where do I begin, lol. This app is just amazing, at what it's intended to do. I have a huge library of over 230 + games, and I love how easy it is to browse/add new games etc. it's go worth the upgrade to premium where you unlock the total package. Thanks to all the deva behind this one!" - 5 stars from Dominican Gunz (Dec 20, 2020)

Great organizer
"Great app! It's been organizing my games list very well. Love the barcode scanning features" - 5 stars from TwiztedRican (Oct 21, 2020)

A nice app for managing my collection.
"I personally quite like this app. The barcode scanner has been working well for me, which makes it easy to scan games into my personal database quickly. Works well enough for my purposes, and I think it's easy and intuitive to use." - 5 stars from Frogman 00 (Oct 17, 2020)

Awesome
"Really cool and unique APP that you don't see too any similar things like it these days." - 5 stars from Myheroisme55555 (May 09, 2020)

Great app!
"This app is amazing for a hardcore collector!" - 5 stars from Luigi is the real MVP (Mar 07, 2020)

This app is great!
"I" - 5 stars from RottenCrapple (Oct 30, 2019)