Beta 3 of iCollect Everything for Windows is now out and available to pre-order customers. E-mails have been sent out with details on how to download it. If you're interested in purchasing it, here with a discount link to download it today:
Beta 3 adds/fixes the following:
Currency settings, for fields like Purchase Price, now work.
Fields on the Edit Item view should now be ordered
Removing people (such as authors, actors, etc) and fields like Audio from items now works
Default Data dialog is complete and functional
Movies > Show Type now works
Fixed a problem where images weren't getting updated
Magazines > Month list fixed
Author search is working
Rows on Edit Info don't get doubled up now
Placeholder images updated
Added Drag and Drop text on the Info view
We no longer allow selecting another collection while the currently one is loading
Fix for some possible crashes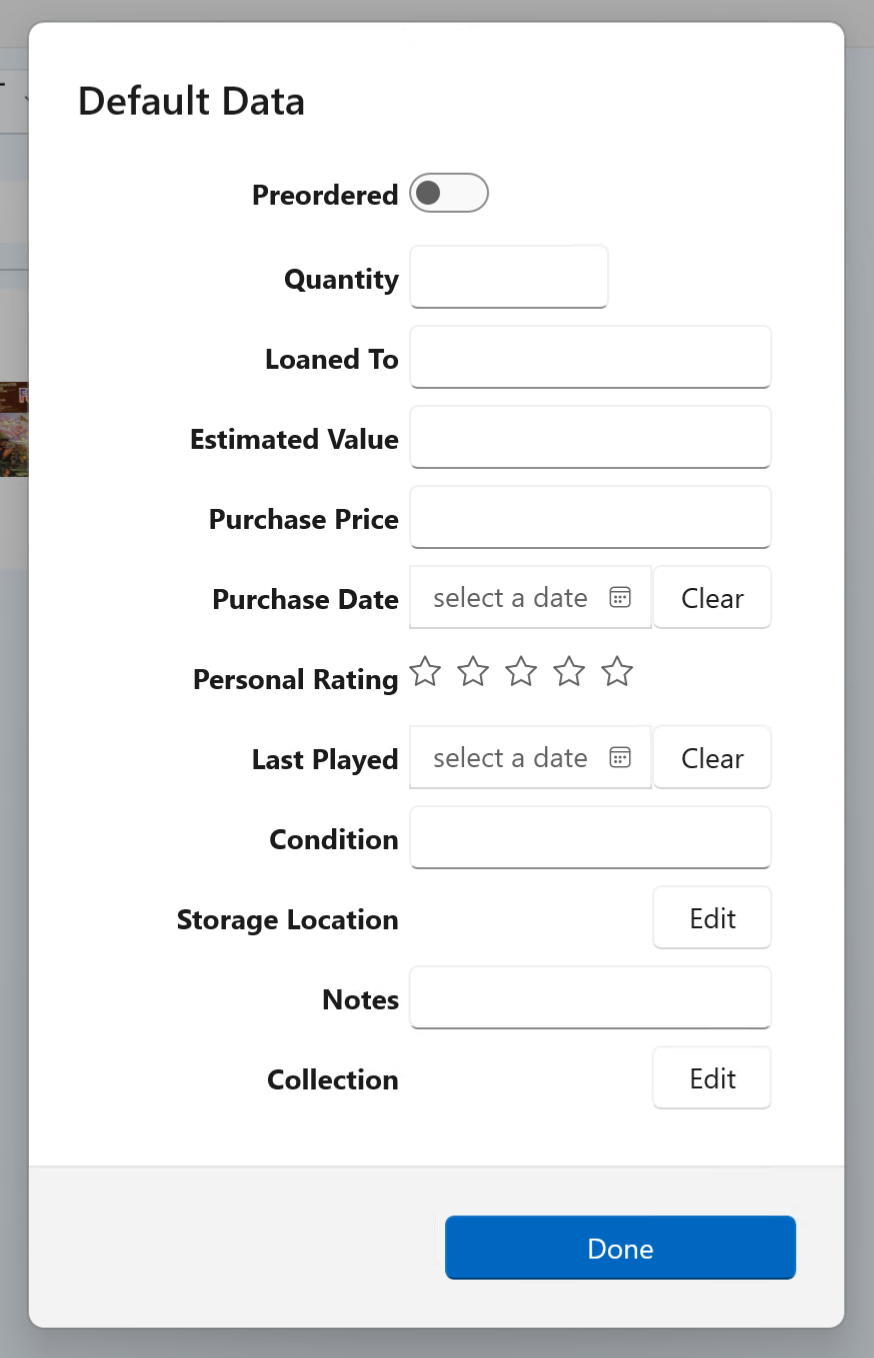 The final version should be out shortly. Beta 3 is the last beta, and the next version launched will be 1.0. The last major feature we're finishing it the creation and deleting of custom categories. For now, with Beta 3, we'd love you to test the app and email us if you run into bugs (check below on the known issues list), and as always, e-mail us at support@icollecteverything.com with those.
Beta 3 Known Issues:
Major features
Anything to do with creating, editing, and deleting Custom Collections is non-functional at the moment
If you want more details as to what's not in 1.0, and what's planned in 2.0, see our previous post here:
iCollect Everything for Windows (Beta 1) is now out; Here are the details